When Harry Chiu, the son of Hong Kong immigrants, was a child in Vancouver, Canada, he had little awareness of anti-Asian prejudice.
The city has a large Asian population, and Canada has a long history of acceptance. Affirmative action is enshrined in the country's constitution, and Canada has recognized same-sex marriages since 2005, a full decade before the United States.
It wasn't until the stellar student reached high school that he began to feel the sting of prejudice, hearing stereotypical barbs from classmates who called him "small" and "good-natured". math". Shortly after coming out as gay in college, Chiu realized he wanted to be a lawyer.
"I was studying sociology as an undergraduate in Canada, which made me realize so many things that are wrong with this world," Chiu said. "As the son of gay and Asian immigrants, the deck is stacked against a lot of identities that I'm a part of. I decided I wanted to learn the tools to effect change.
Now a third-year student at Harvard Law School, Chiu will take a crash course in advocating for racial and social justice in the Deep South.
He is the first recipient of the Lynn Walker Huntley Social Justice Fellowship, jointly sponsored by the Southern Education Foundation (SEF) and the Southern Poverty Law Center.
The two-year fellowship is designed to prepare early-career lawyers for education work in the South on behalf of students of color and students from underserved communities.
Beginning in September, after graduating from law school, Chiu will work in the SEF's Atlanta office while advocating for educational equity through research, policy analysis and litigation. in Alabama, Florida, Georgia, Louisiana and Mississippi.
"The SPLC, alongside the Southern Education Foundation, is delighted to offer the Lynn Walker Huntley Scholarship to Harry Chiu, a motivated young lawyer who has demonstrated his commitment to ensuring all students have access to a high quality education. and a supportive learning environment. said SPLC President and CEO Margaret Huang. "We look forward to his contributions to this important mission."
The Advocacy Path
After his undergraduate studies – and even though he had been accepted to Harvard Law School – Chiu felt the strong pull of teaching and wondered if he should pursue sociology studies as a professor of sociology. university or as a high school teacher. Undecided, he postponed his law studies and spent a year in Japan, teaching English to elementary and middle school students. He was also "introspective".
"I loved teaching," he said. "It was amazing, but I had to choose whether to stay or go, and I chose to go."
During the summer after freshman year at Chiu Law School, he articled for the non-profit organization GLBTQ Legal Advocates & Defenders (GLAD), where he worked alongside Mary Bonauto, Director of GLAD's Civil Rights Project.
Bonauto had successfully asserted Oberfell v. Hodges same-sex marriage case before the United States Supreme Court in 2015. Then she worked on another case before the Supreme Court, Fulton vs. City of Philadelphiaas a friend of the court.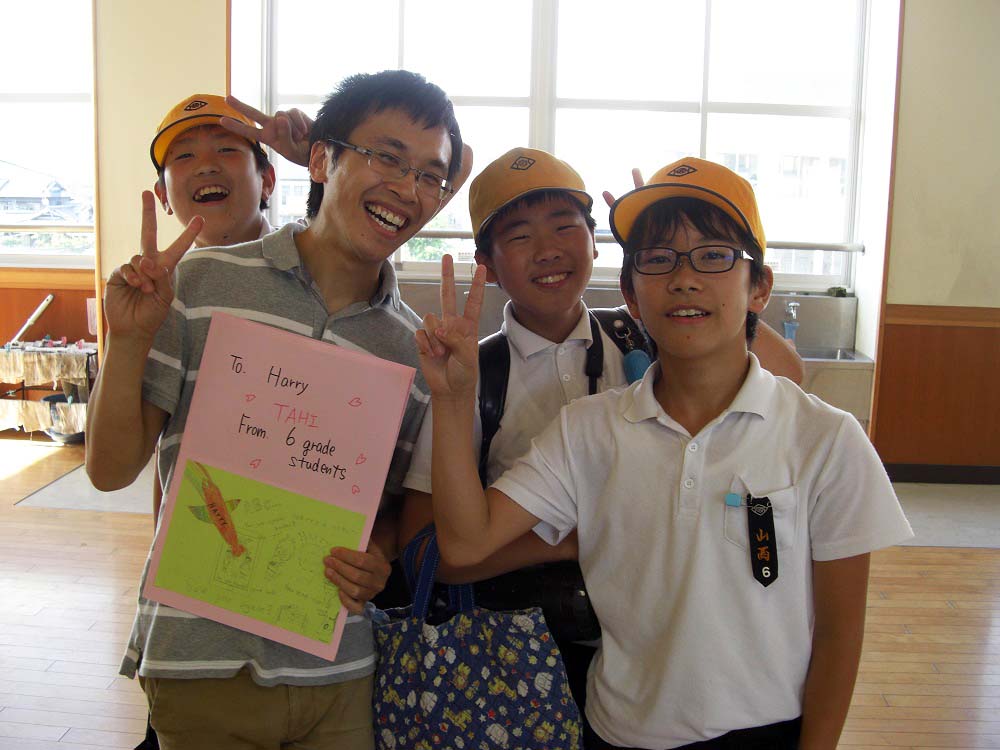 In 2021, the Supreme Court ruled unanimously against the city's policy of refusing to hire religious fostering agencies that refused to serve same-sex couples. Nonetheless, Chiu's first introduction to social advocacy law in real life was transformative.
"Working with Mary on the Fulton case, seeing how difficult it is to work with the Supreme Court as it currently stands, pushed me towards political work and persuasive grassroots solutions, to ensure that they are included in the box to tools, and not just in litigation," Chiu said. "Mary and I have had many conversations about what it takes to make change."
During his second year of law school, his classes led him to conclude that progressive social activists are often unable to communicate their messages effectively.
"I noticed that the other side is very good at communicating [their positions] on race, policing and education, for example," he said.
A course called Communication Law and Social Justice taught him "how I can frame an issue to persuade people to agree with me."
And his direct work with Asian and LGBTQ kids in the school's education law clinic — helping them write statements to Massachusetts lawmakers — convinced him he wanted to 'stand up for student voices'. .
"It's so important to include children in education reform," Chiu said. "Who better than the students themselves to know what children need? This work was therefore more than satisfactory. I found that when I was trying to persuade a state legislator, it made a big difference that I could tell that a student I was working with in their district really needed their support. It humanized the story.
The Lynn Walker Huntley Scholarship
Chiu's fellowship, established in 2021, is named after civil rights pioneer Lynn Walker Huntley, who served as SEF president from 2002 to 2010.
Huntley, who died in 2015, spent a career advocating for incarcerated people, immigrants, students from low-income families and underserved communities of color. She has worked for institutions such as the NAACP Legal Defense and Educational Fund and the Ford Foundation, where she helped launch the civil rights documentary series "Eyes on the Prize".
In the early 1980s, she became the first black woman to head the Special Litigation Section of the Justice Department's Civil Rights Division and later served as Assistant Deputy Attorney General.
In 1995 Walker Huntley joined the SEF as director of its Comparative Human Relations Initiative, which has studied race, poverty, and inequality in Brazil, South Africa, and the United States.
Walker Huntley set the bar high for social advocacy, and the scholarship honors her memory: Chiu was chosen from 46 law students who applied.
"In a truly exceptional group of finalists, all of whom had outstanding academic achievements, strong backgrounds of community-facing work, and deep knowledge of issues affecting children and public education, Harry's achievements and commitment to Removing systemic barriers to children's meaningful sense of access to high quality education stood out," said Bacardi Jackson, Acting Deputy Legal Director of the SPLC's Children's Rights Practice Group.
"We believe it will honor the legacy of Lynn Walker Huntley as the first of hopefully many brilliant new lawyers to join the civil rights bench with this scholarship."
Chiu's research and advocacy work with the SEF will inform her litigation-related work for the SPLC, which will include legal research, writing briefs, making findings, preparing pleadings and appearing in court.
"The important work he will do with the Southern Education Foundation and the Southern Poverty Law Center will go a long way towards achieving equity in education in the South," said Raymond Pierce, President and CEO of the SEF.
Chiu is eager to make a difference.
"I'm thrilled to be able to have this kind of impact on so many underprivileged students," he said. "I never thought I would be able to do educational politics out of law school. It's humiliating. It's exciting. It's exiting. It's a little scary.
Top photo: Harry Chiu, center, with his elementary school students in 2019 in Takamatsu, Japan. (Courtesy of Harry Chiu)